[As usual, for correct and critical edition of this letter see Mehew 6, 2161.]
To Charles Baxter [Baxter Letters, pp. 246-7: http://www.hathitrust.org]
[Honolulu, 25 April 1889]
My dear Charles,
I forget if I have made my plans clear to you. They stand thus:
We should leave Honolulu early in June, per trading schooner Equator for the Gilbert islands.
Our subsequent movements, which are quite in the air, will be most briefly indicated by this post office guide: Letters: c/o H.B.M. Consul, Apia, Samoa, "to await arrival" up to September incl.;
c/o H.B.M. Consul, Papeete, Tahiti, "to await arrival," up to December inclusive;
c/o E. B. Young, S.F., Cal., thereafter.
I wish you would register the title The Pearlfisher for me.
It is for a story Lloyd and I are on – the gaudiest yarn – and I have a dreadful fear someone will burk the name, as has happened to me once before with Robin Run-the-Hedge?
I am off work and go to Hawaii for ten days for a change, to a home of the King's;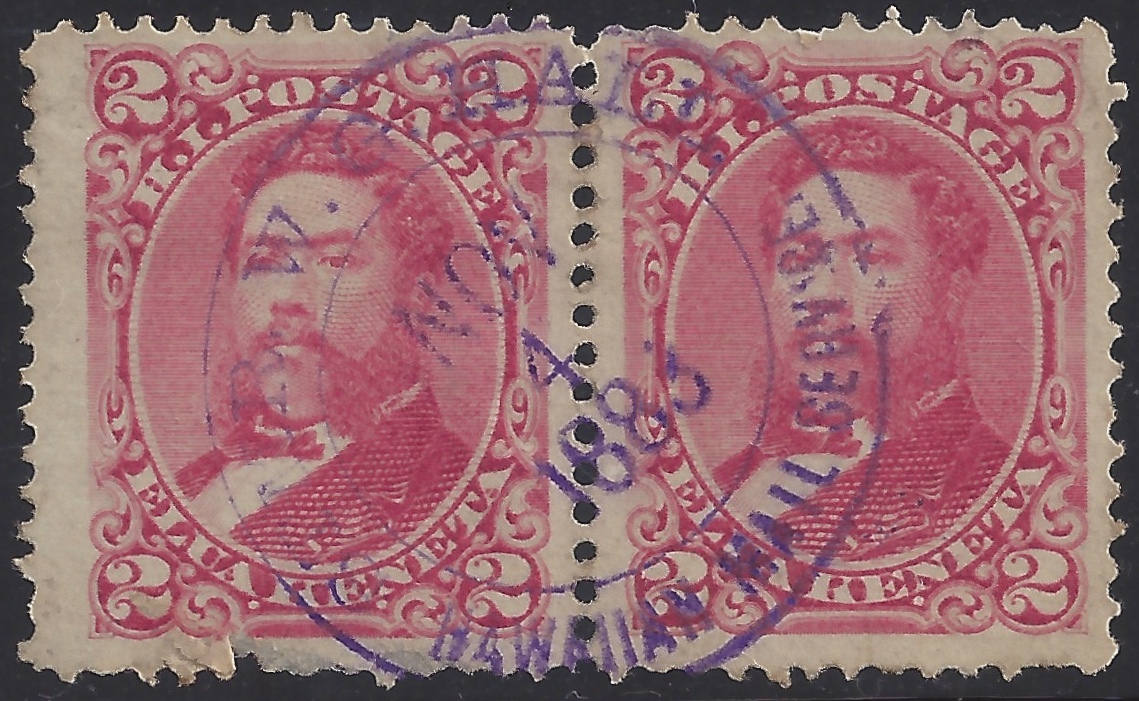 he says one man can speak English. It is on the Kona Coast, where the King is perpetually engaged on a treasure chase.
Old Kamemeha the 1st (or 2nd, I forget which) sold gin to the pirates, and his female chamberlains buried the proceeds in a cave upon that seaboard; but alas! there are many hundred caverns there, and the chamberlains died game. Hence, sa majesté actuellerevient et reviendra toujours bredouille.
A pretty touch of seaman manners: the English and American Jacks are deadly rivals. Well, after all this hammering of both sides by the Germans, and then the news of the hurricane from Samoa, a singular scene occurred Sunday before last.
The two church parties, sponte propriâ, fell in line together, one English man to one American, and marched down to the harbour side like one ship's company. None were more surprised than their own officers.
I have seen a hantle of the seaman on this cruise; I always liked him before; my first crew on the Casco (5 sea lawyers) near cured me;
but I have returned to my first love.
I must say farewell, as the night draws on and I must be on "the eight seas" tomorrow. Ever yours,
R.L. Stevenson