[As usual, dots between square brackets indicate cuts made by Sidney Colvin. For full, correct and critical edition of this letter see Mehew 6, 2172.]
To Will H. Low [Colvin 1911, 3, pp. 142-3]
[…]
Honolulu, (about) 20th May '89
My dear Low,
[…] – The goods have come; many daughters have done virtuously, but thou excellest them all […].
[…] I have at length finished The Master; it has been a sore cross to me; but now he is buried, his body's under hatches, – his soul, if there is any hell to go to, gone to hell;
and I forgive him: it is harder to forgive Burlingame for having induced me to begin the publication, or myself for suffering the induction.
– Yes, I think Hole has done finely; it will be one of the most adequately illustrated books of our generation; he gets the note, he tells the story – my story:
I know only one failure – the Master standing on the beach.
– You must have a letter for me at Sydney – till further notice. Remember me to Mrs. Will H., the godlike sculptor,
and any of the faithful. […] If you want to cease to be a republican, see my little Kaiulani, as she goes through – but she is gone already.
You will die a red: I wear the colours of that little royal maiden, Nous allons chanter à la ronde, si vous voulez!
only she is not blonde by several chalks, though she is but a half-blood, and the wrong half Edinburgh Scots like mysel'.
But, O Low, I love the Polynesian: this civilisation of ours is a dingy, ungentlemanly business; it drops out too much of man, and too much of that the very beauty of the poor beast; who has his beauties in spite of Zola and Co.
As usual, here is a whole letter with no news: I am a bloodless, inhuman dog; and no doubt Zola is a better correspondent. – Long live your fine old English admiral – yours, I mean – the U.S.A. one at Samoa; I wept tears and loved myself and mankind when I read of him: he is not too much civilised.
And there was Gordon, too;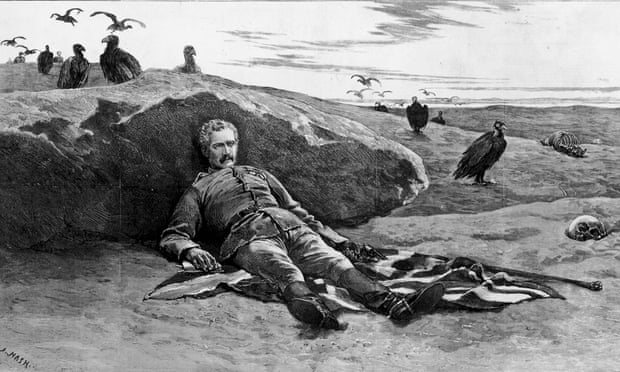 and there are others, beyond question. But if you could live, the only white folk, in a Polynesian village; and drink that warm, light vin du pays of human affection and enjoy that simple dignity of all about you
– I will not gush, for I am now in my fortieth year, which seems highly unjust, but there it is, Mr. Low,
and the Lord enlighten your affectionate,
R.L.S